What's the Best Carpeting for Stairs?
When redoing the flooring in your home, your stairs may be the last space that you remember to consider! No matter what flooring options you choose for the rest of the home, there's a good chance that you will prefer your stairs to feature sound absorption and slip resistance. Premium soft carpeting is a popular choice for stairways since the pile will cushion every step more quietly and securely than hard surface options. You will be amazed at the vast carpet selection inside our Carpet Advantage Company Inc showroom in Urbana, IL full of gorgeous colors, patterns, and carpet fibers to choose from! Here are a few of our top tips when it comes to the best carpet for stairs.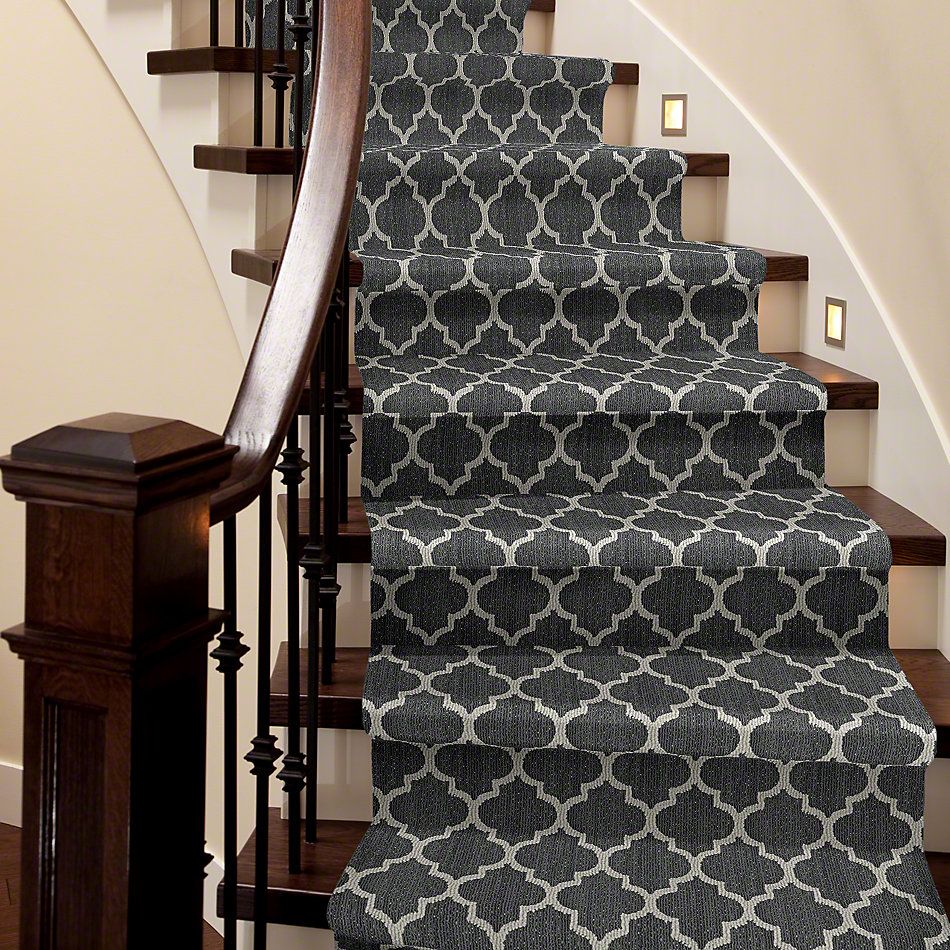 Carpet Fibers
Since your stairs will constantly deal with foot traffic and whatever is on the bottom of footwear, you will definitely want a carpet fiber with excellent stain resistance and durability. For long-term success in both areas, nylon, Triexta, and blended fiber options will give the best value for your investment. In addition to resisting stains better, these fibers are also more resilient and won't show footprints as long. Nylon carpet will be more affordable to purchase, while other durable carpet fibers can offer greater warranties at a higher cost.
Durable Construction
Save the high-fashion, super plush carpets for your living rooms and bedrooms, the best carpet for stairs will be a low-profile option! When examining carpet specifications, a lower pile height with a higher face weight (the amount of fiber in ounces per square yard) of at least 35 to 40 oz. will help ensure ideal performance. Also, a higher number of tufted rows per inch (the compactness of the carpet pile) and a tuft twist (the number of fiber twists per inch) of five or higher will handle stairway wear-and-tear more effectively. If you find an industrial-grade or commercial carpet that would fit your design scheme, these constructions are more than tough enough to handle your active bunch!
Smart Colors
Lighter-toned carpet such as cream and ivory are always popular choices but will expose more dirt and stains on your high-traffic stairs. To avoid high-maintenance carpet and prevent a dingy appearance, consider a darker neutral such as coffee or taupe that will look better between vacuuming and cleanings. You can also explore heathered or blended carpet varieties that mix multiple colors and can disguise dirt and stains more effectively than solid carpet colors can.
Carpet Pad
Just like your wall-to-wall carpeting and area rugs benefit from a high-quality , you will enhance the performance of carpet on stairs with an appropriate pad underneath! For your stairs, avoid a thicker, spongy carpet pad in favor of a thinner, firmer pad composed of foam, rubber, wool, felt, or synthetic material. Although it may not feel as bouncy underfoot, this pad will hold up better over time and offer greater stability. Combine your low-profile carpet with a high-grade pad of no more than 3/8 of an inch thick and 8 pounds density for ideal results.
With the winning combination of characteristics, your carpet will provide long-lasting attractive appearance and performance on your household staircase. Visit our carpet experts at our Carpet Advantage Company Inc showroom in Urbana, IL and find the perfect selection to serve every step!