Stylish Chevron Rugs to Enliven Your Home
When it comes to selecting attractive area rugs that will provide a pop of visual interest and color, eye-catching patterns are a perfect place to begin your search! Chevron designs, a timeless V-shaped mark that stretches across the rug's length, represent a timeless pattern that can fit multiple design schemes. Whether you love a monochromatic piece or a vibrant, bold rug, our Carpet Advantage Company Inc Rugs.Shop is full of standout chevron patterns that can uplift your home. Here are a few stylish chevron rugs to enliven your home that we think you'll love as much as we do.
Transitional
Since transitional rugs use both contemporary and traditional style elements, a classic chevron pattern is an excellent fit for a time-honored look that's still fashion-forward. Shades of grey, taupe, and blue provide an artistic feel to the Dalyn Rocco area rug (below), to go along with its incredibly soft touch. The extra dimension and over-sized graphic pattern of the Loloi Goodwin Collection rug comes available in scatter, regular, round, and runner sizes to fit any room.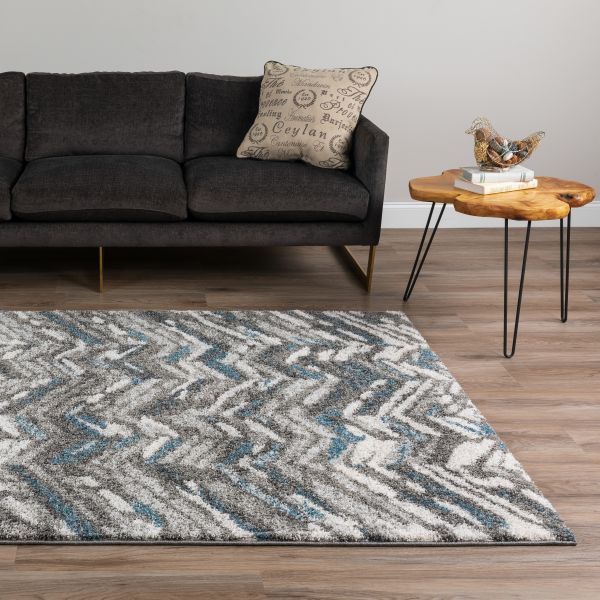 Contemporary
For stark visual contrast and daring color combinations, consider the bold results these contemporary chevron rugs deliver. Who can resist the undeniable shades and rich depth that the Momeni Baja Baj-9 rug and Mohawk Strata Prism Collection rug (below) provide?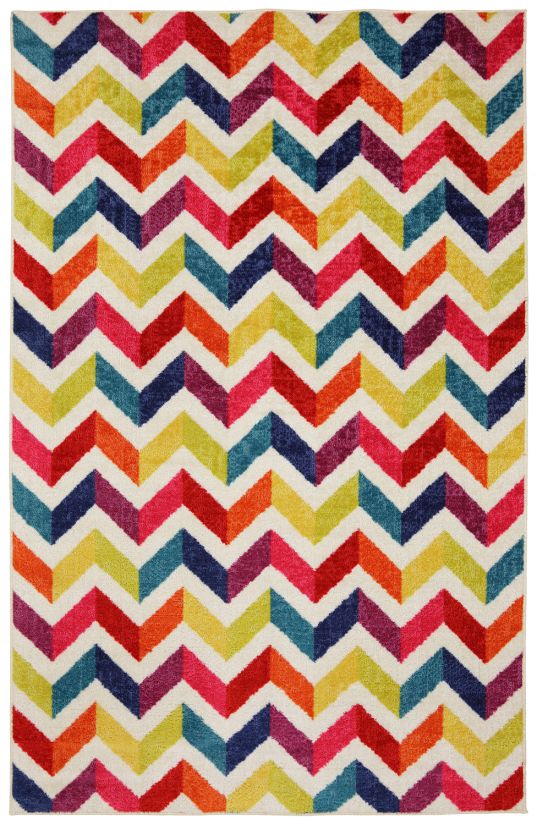 Fused with the luxurious finish of exclusive SmartStrand yarn, the Karastan Cosmopolitan area rug in emerald (below) uses overlapping asymmetrical abstract chevron stripes in a lush palette of green, gold, grey, and cream for a chic aesthetic.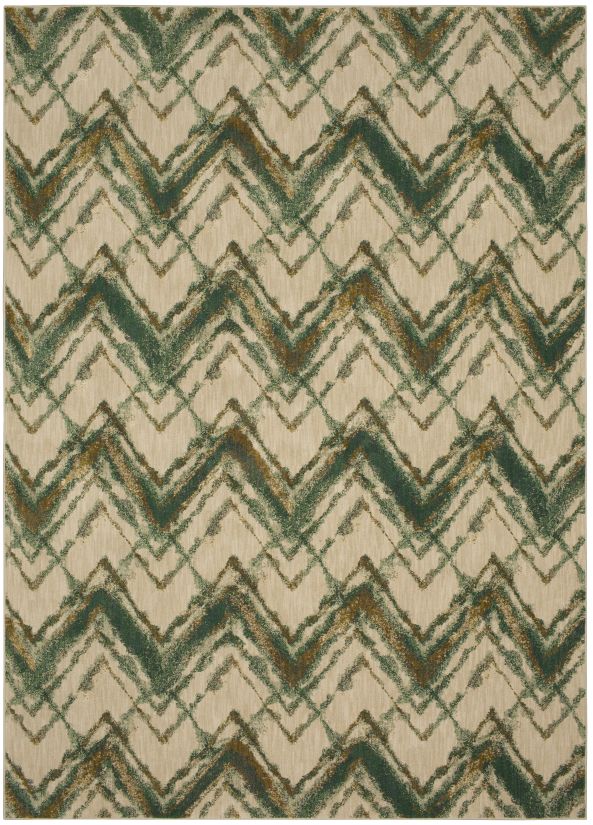 Indoor/Outdoor
As you work this year to maximize every area of your home and property, don't forget to add a touch of chevron to uplift your outdoor spaces as well. Whether you love the classic version presented by the Loloi Venice Beach rug (below) or the refined yet relaxed Loloi Isle rug, you can't go wrong! These continuous zigzag designs also pair well with textiles that feature floral or abstract motifs, both common design elements of many indoor-outdoor spaces.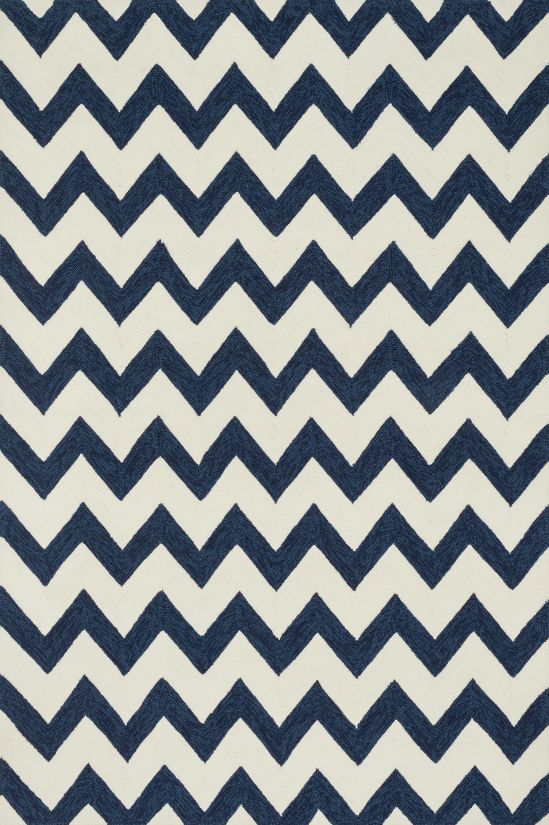 No matter what rug construction, shape, or material you select for your rooms, you can count on the chevron pattern to demand attention and deliver high style without ever trying too hard. Visit the Carpet Advantage Company Inc Rugs.Shop to find the options that will complete your dazzling design vision!