Refresh with Fun Fall Rugs
As the temperatures begin to drop and the leaves change color, the relaxing breeze starts to make its daily presence known and we know that the soothing fall season is upon us. A seasonal design refresh is the perfect way to avoid monotony indoors as we continue to safely spend more time at home this year. It's time to get into the fall spirit and embrace the warm colors that paint the beautiful nature scene outside!
For a fall color palette, think of both bright and earthy shades of red, brown, orange, yellow, and green. Motifs with leaves, pumpkins, acorns, and pinecones are a perfect fit for the months of September, October, and November. Explore color blends that represent the great outdoors on a beautiful fall day. You don't have to commit to new drapes or a piece of furniture to bring in fall style—you can add color, pattern, and texture with fun themed area rugs for an easy design addition!
These three attractive options from Kaleen will help you incorporate fall style effortlessly without overwhelming a space. The Sartorial Collection in brown adds natural woven texture and reminds us of that favorite flannel shirt that you can break out after summer fades away. For an eye-catching touch, the Brushstrokes Collection (below) uses multiple shades of red to create a distinct pattern that mirrors fiery fall leaves. The relaxing color gradient of the Shades Collection symbolizes a calm forest and seasonal tranquility. All three options will elevate your room décor while capturing the spirit in the air.
Attractive rug options like these from Dalyn show how you can easily bring fall flair to any room. The Zen Collection (below) in punch gives you a shimmery hand-tufted wool rug that provides an appropriate pop of faded red.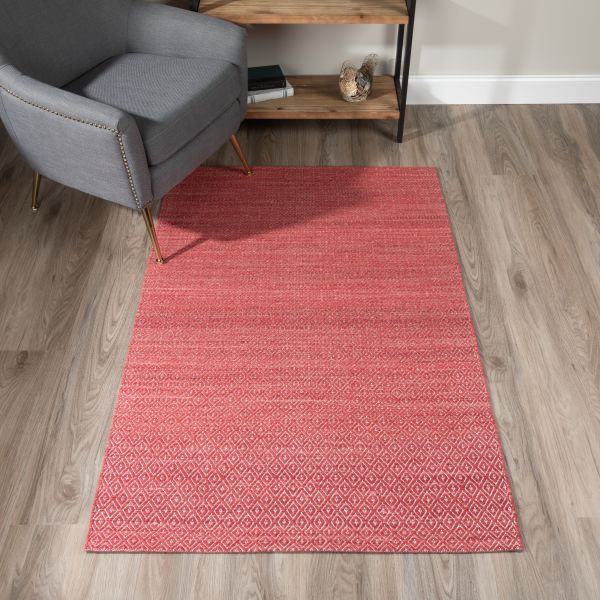 For an elegant leafy visual, the Studio Collection in cinnamon lends soft, plush texture with an undeniable touch of nature. If you need to match a completely modern interior, the Infinity Collection in mocha will add subtle fall color and crisp geometric white lines for chic seasonal style.
Proving that inspired area rugs are anything but boring, these Nourison selections are both dazzling and perfect for adding the fall season to your décor. The Rhapsody Collection in sunrise and the Timeless Collection use spectacular detail and rich reds to luxurious effect. For distinctive yet subtle elegance, the hand-knotted Tahoe Collection (below) features geometric tribal designs in a wide range of earth tones that will blend well with a variety of room designs.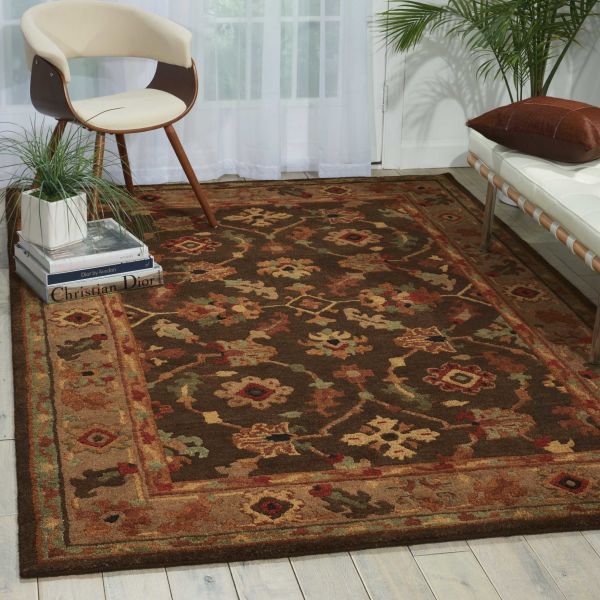 No matter what type of décor you prefer, gorgeous area rugs will provide eye-catching pattern, tremendous color clarity, and instant softness, all while helping you capture the fall season. ' has even more striking collections from the industry's most recognized manufacturers. Better yet, you can currently save up to 50% during the Rugs.Shop fall sale! And, as always, you can visit Carpet Advantage Company Inc in Urbana, IL to see our selection of rugs!