The Visual Power of Accent Walls
As homeowners everywhere continue to use this year to complete overdue home improvements and design refreshes, creativity in décor is at an all-time high! After you get your stylish flooring solutions finished, it's time to bring visual interest to other elements in the home. Have you ever considered installing an eye-catching accent wall to add more presence to your favorite rooms? Even by using some of your favorite hard surface flooring materials, you can create a bold transition or transform an ordinary space, and the team at Carpet Advantage Company Inc in Urbana, IL is here to help.
Pops of Color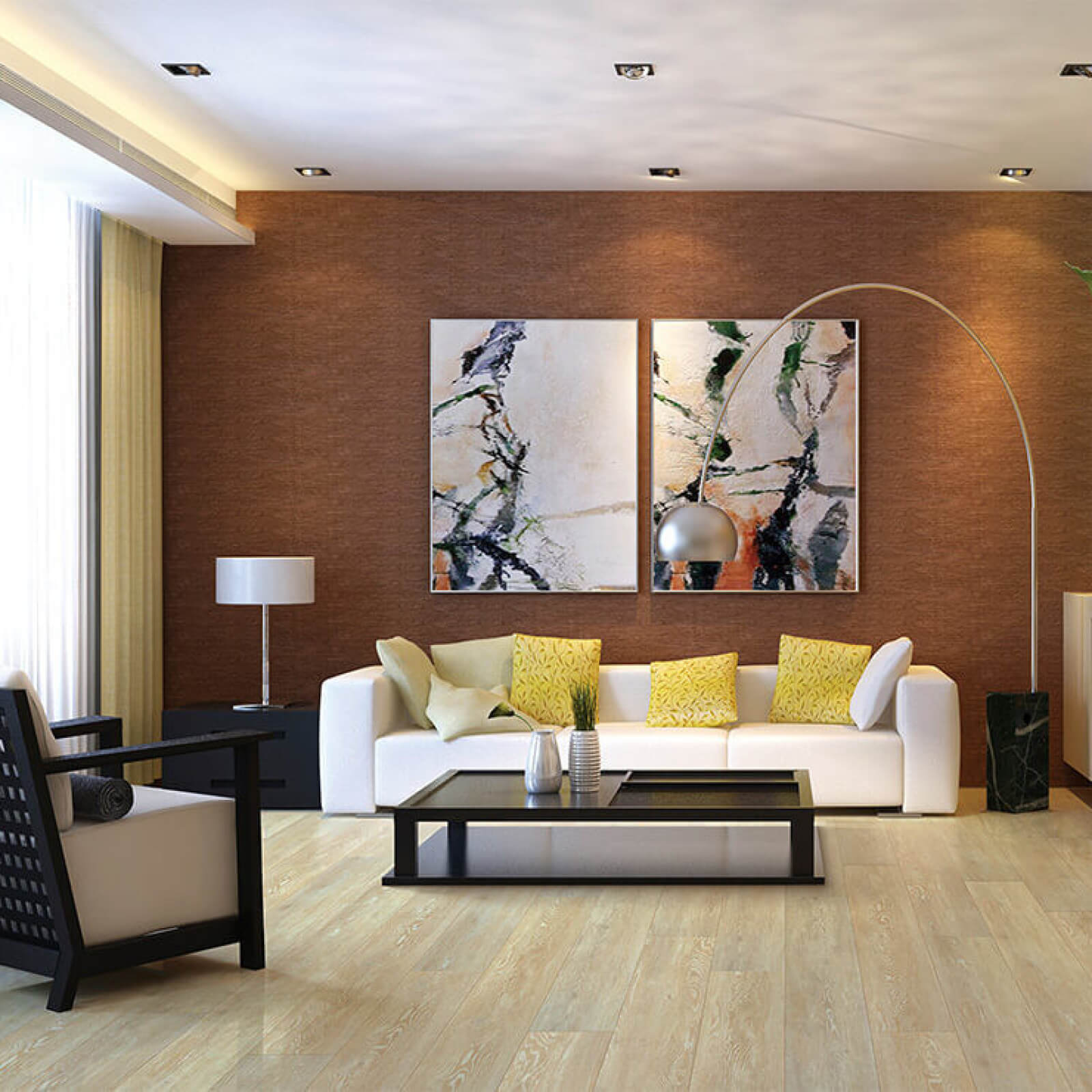 Whether you want to create an accent wall with paint, wallpaper, or a flooring material, you can brighten things up by using the wall to infuse life and color. Typically, rooms in an average home are rooted in easy-to-design with neutral shades. A bold-colored accent wall can actually add balance to the same space through contrast! A vibrant yellow painted wall or a light grey plank against a dark-colored wall will enrich the area and draw attention without appearing too drastic. A dark-colored accent wall can even help a smaller room feel more spacious. We encourage you to bring photos to our experts and we can help with color suggestions to work with your current palette and design scheme.
Engaging Texture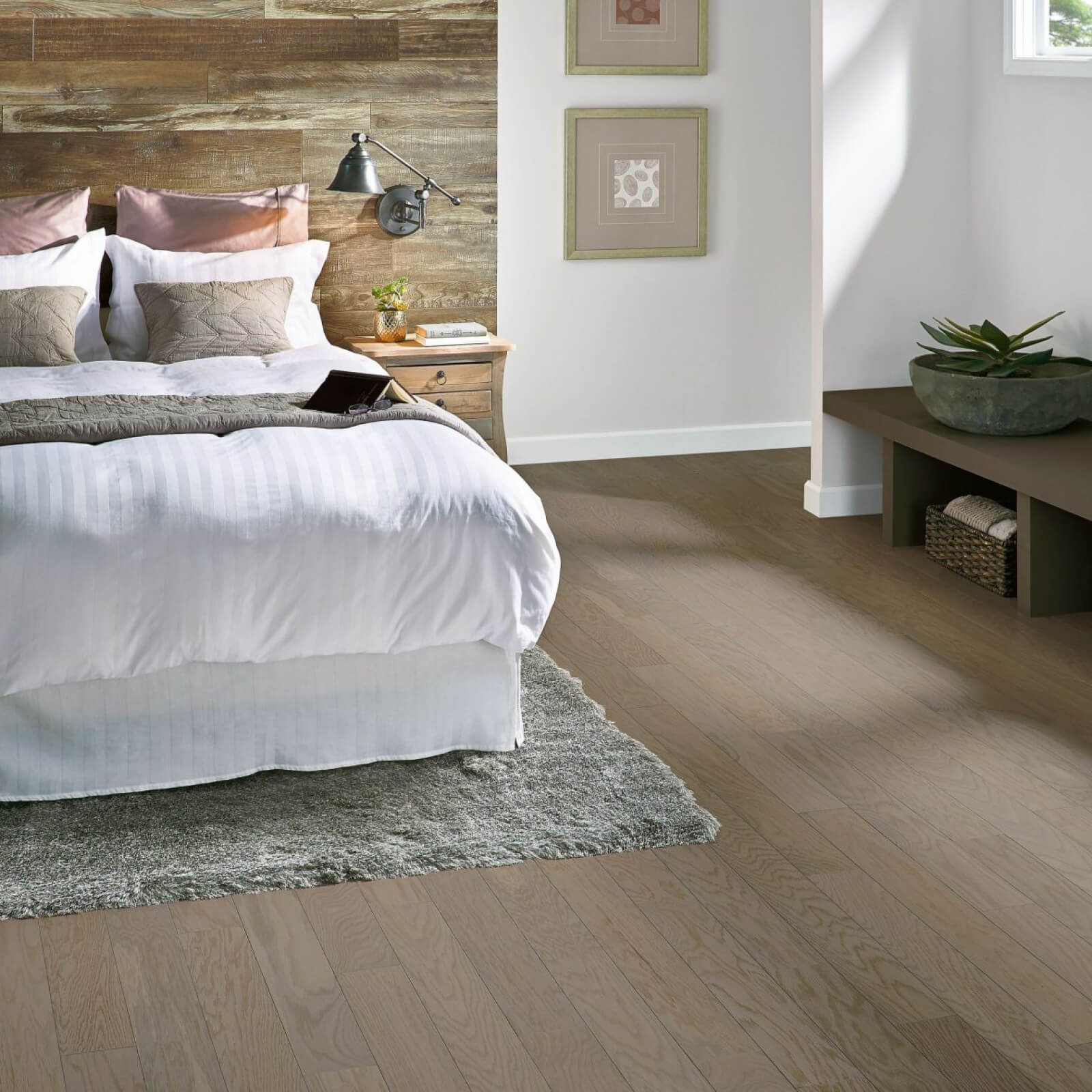 Just like we love to marvel at the rich texture and visual of our favorite floors, you can complement the beautiful look of your surfaces with an equally attractive accent wall. Genuine hardwood and the authentic wood look of laminate options are popular choices for creating accent walls with rustic, chic, or modern-contemporary appeal. Similar to the dazzling tile backsplashes that we create for our kitchens and bathrooms, you can use the wide range of tile choices to craft a one-of-a-kind accent wall that can shimmer, reflect, or shine just the way you desire.
Highlight Architecture
We also love the use of accent walls to draw attention to built-in features within the home! As the focal point to many family rooms, you can make your fireplace stand out even more by turning the wall behind it into an accent wall. Consider transforming built-in bookshelves, hutches, or cabinets into accent walls with an overall monochrome paint job. If a room has an irregular inlet or carved-out nook, think about turning it into an accent wall to give it more purpose and distinction. You might just turn a forgotten or seemingly clunky design feature into a charming transition within your home layout.
Added Support
If you are in the market to create an accent wall with wood or laminate planks, you can get more than just a bold design statement. These hard surface products allow for greater reinforced wall support. This comes in handy when you want to hang large farmed pieces and mount larger flat-screen TVs. If you have a garden room, reading room, or an outdoor accent wall, these planks will help support planters to create hanging gardens. Want to build a man cave or garage that still has a stylish feel? A hard-surface accent wall is a perfect canvas for mounting TVs and memorabilia while maintaining a chic vibe.
No matter what your favorite concepts for an accent wall are, the power is truly unlocked when balance is achieved. Determine the best ways to use your accent wall as a visual component that stands out while balancing dimension and color within your interior design. For any tips, suggestions, hard surface recommendations, and installation questions, pay Carpet Advantage Company Inc in Urbana, IL a visit, and our experts will assist your project in any way they can!